100th Post
— posted on
 October 7, 2010 6:06 PM
Remember this? [caption id="attachment_1257" align="alignnone" width="500" caption="I am ready."]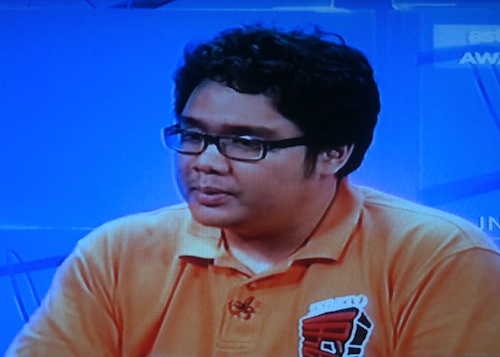 [/caption] I am a sweet guy. While I can't really find any other word to describe how sweet I am, it's obvious that I'm wouldn't let guys down. I do think, the two videos below are than what you're expected. But dreams shouldn't be something that is easy to grasp.
Reza Razali on ASTRO Awani's Sudut Pandang: Memacu Era Aplikasi Mudah Alih (Part 1 & 2)
[youtube]http://www.youtube.com/watch?v=2afgwtkjoH8[/youtube] [youtube]http://www.youtube.com/watch?v=YUwczyQbasQ[/youtube] One minor update in our 100th(WOHOO!) blog post. I've found this on the net. Something cute. I might didn't really understand what he trying to say but as google translates some of his words, it makes me wish to give him a warm hug. Or at least a kiss on the cheek. Thank you handsome. [caption id="attachment_1275" align="alignnone" width="382" caption="Click this to view the video inside."]
[/caption]
One more thing, tuned to ASTRO Awani tonight at 8.00PM. There's a surprise for you guys!
---