A Terato Take on WWDC12
— posted on
 June 21, 2012 5:10 PM
[caption id="attachment_2929" align="alignnone" width="300"]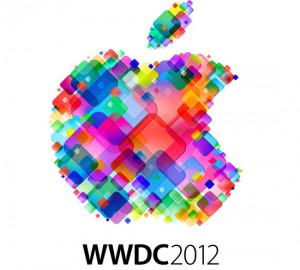 Nice logo there.[/caption]
The recently concluded WWDC has yet again left us with many thoughts to ponder.
From the first ever keynote by Tim Cook as CEO to release the all new iOS6, Apple has never ceased to make  technology enthusiasts feel the excitement in their blood and pockets.
Here at Terato, as developers we always love to hear and see some improvement to the OS, not just for Apple products but others as well. Some of us have already been testing it since the first day the iOS6 was released for the developers and we are always working to develop updates on our apps to fit the iOS6 features.
Anyway, we would like to share some of the thoughts of some of our developers on WWDC2012. Enjoy!
[caption id="attachment_2936" align="alignnone" width="300"]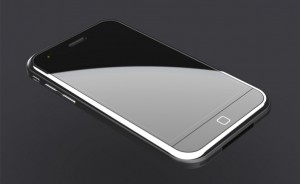 Is that you number 5?[/caption]
Fadli
No word for iPhone 5 yet although a lot of rumors are going around. Kudos to the new retina mac book though it is said to hold up to only 7 hours battery life. Would like to read reviews about them soon.
The decision to streamline stuffs throughout devices is a great one IMO, including game center and social network integration. But proceed with caution, we don't want to share almost everything under the sun - that would be horrible.
[caption id="attachment_2940" align="alignright" width="220"]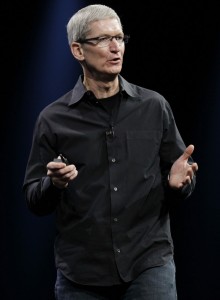 Copyright: Paul Sakuma/AP/Press Association Images[/caption]
Hijazi
WWDC 2012 keynote is the first keynote by Tim Cook as CEO. 
Apple showed off the next big improvement on Mac & Mobile operating systems.
They really care about the convergence of OS X and IOS with features updates on the iOS such as Notes, Reminders, Calendar (rebranding) and Notification Center, and yes Game Center.  Can't say much about Mountain Lion. I haven't touched it yet. 
On iOS6, the biggest thing I think is their new Maps app which was created from the ground up. Apple no longer uses Google Maps services. Rather, it is their data on GPS navigation TomTom and other companies that they have acquired months ago. As a trade-off, we lose Google Street View but we get turn-by-turn navigation in return. On the demo it looks absolutely amazing but does it cover maps in Malaysia? As far as beta iOS 6 go, they do cover our  roads but it looks very different compared to the style of art we are used to see on Google maps. The satellite view does not cover my area yet when we zoom in close enough. 3D view? yeah not yet in Malaysia's scene.
Facebook integration is a welcome feature after Twitter on the previous iOS iteration. This makes linking the framework less painful for developers. I expect to see more people to update their status about apps or music recommendation via iOS soon. ;)
Not forgetting to mention, it's a new UI. First time in the iOS lifetime, it has changed the standard color scheme of  the UI on the iPhone. No more grey status bar! Now, it looks much sleeker. We can even see it on Music, Video, App Store etc app. 
User experience has improved with no need to enter the password for downloading purchased stuff, and updates. When you start downloading a new app on the AppStore, the AppStore does not close anymore but instead, shows an indicator inside the AppStore and gives you a link right after it's finished downloading. Plus, we will see a nice 'new' sign for apps at the home screen for apps that have never been touched.
The awesomeness of iOS 6 is buried inside the new API where we do not really know how to use but we will definitely give it a shot sometime in the future.
WWDC 2012 keynote is the first keynote by Tim Cook as CEO, though I felt the closing part of the keynote was pretty abrupt.

Hasyimi
It has only been a couple of months since I became a user of Apple products, so I don't really know what I should say. Anyway, the fact that Apple is manufacturing more powerful laptops doesn't impress me much because it's a natural phenomenon that has been going on for the last decade.
As for Mountain Lion, a lot of the 200  features appear to be mediocre application updates. The only thing I would probably find useful is iMessage. Dictation is cool to play with sometimes but it's definitely not something I will use on a daily basis because it's still faster to type. Game Center's multiplayer gaming is pretty awesome, especially when you can even play with players on other devices. Too bad Terato doesn't make games on Mac.
Apple has also released their beta version of Xcode 4.5, which comes bundled with the SDK for Mountain Lion and iOS 6. I have not given it a try but I really hope it's a lot better than the current version of Xcode, which crashes at least 3-5 times a day. And that's on a good day.
On the other hand, I'm pretty amazed at what Apple did for iOS 6. Passbook makes your life (not mine) easier by putting all your cinema tickets, credit cards and boarding passes that were previously scattered over different apps into one beautiful app. And who wouldn't be impressed with the jaw-dropping Maps? Complete with 3D mode and turn-by-turn directions, Apple Maps, without a doubt is now Google Map's number one contender.
Overall, there isn't much of a breakthrough this year. But I'm more than glad that Apple is working hard to improve their products and continue to satisfy their customers and fan boys.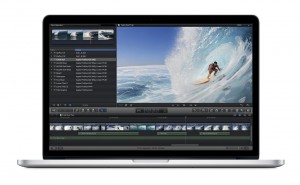 Zara
The new macbook pro retina display is very sexy to have.*Hint*Hint*
I am impressed with the passbook feature which I think suggests a lot of possibility in the future.
As for the maps in ios6, I can't wait to try new maps features such as turn by turn navigation, navigation inside the app, its the feature many developers anticipated.
So with all this cool API & framework, I look forward to explore & ship something awesome with it.
Obviously, our Apple fanboy developers are really pumped up! The excitement won't stop here as Google I/O creeps up in a few more weeks, something the Google fanboys in the office are betting on heavily as we see what happens in the next chapter of the Google VS Apple saga.
P/S: The writer thought the title was pretty punny.
---