CIMB Clicks and how to Get Back Your TAC on Mobile!
— posted on
 December 19, 2013 9:36 AM
[caption id="attachment_4233" align="alignnone" width="300"]
The ever cute splash screen[/caption]
CIMB Clicks is one of the best mobile banking app in the SEA region. The app is free, fast, beautiful and packed with great features. Anyway, have you ever faced an issue where you can't get you TAC directly from the app's TAC on Mobile function?
Let's say you just factory reset your phone and wipe all those data from the memory. Or maybe you're having a new phone. Those kind of actions could cause your TAC on Mobile to be invalid thus need to be reset. [caption id="attachment_4231" align="alignnone" width="300"]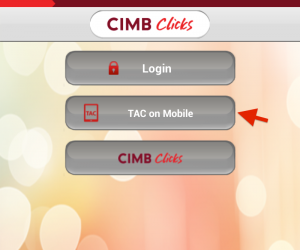 There[/caption] But no worries! It is very easy to do that. Here's how: [caption id="attachment_4232" align="alignnone" width="300"]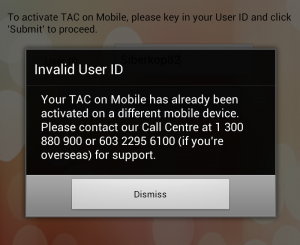 You will see this we believe. Dont't panic![/caption]
It's a security feature that would keep your account and money safe and secure, always.
You need to call the lovely CIMB Call Centre from the number in the image above and ask them nicely to deactivate(or actually reset) your TAC on Mobile.
They would ask some details about you and your account. After few seconds, voilà! You can reactivate the feature from the app.
Insert you CIMB Click login, Request for the TAC(on sms) and then you're set to go
[caption id="attachment_4234" align="alignnone" width="300"]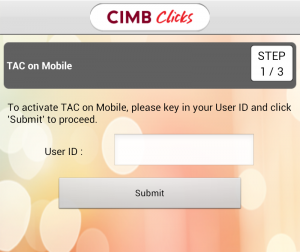 Insert login ID[/caption] [caption id="attachment_4235" align="alignnone" width="300"]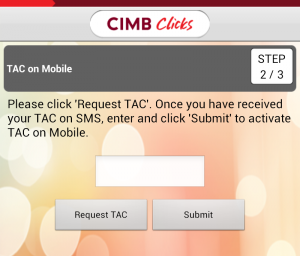 Request your TAC (on sms for now)[/caption] [caption id="attachment_4236" align="alignnone" width="300"]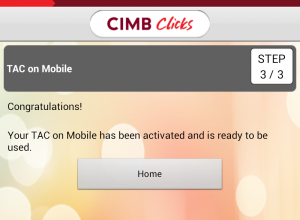 DONE![/caption] You can learn more about the app from the CIMB Clicks Mobile Banking Web Page:
HERE
Read what others say about CIMB Clicks app from
AppOnion
: [caption id="attachment_4116" align="alignnone" width="150"]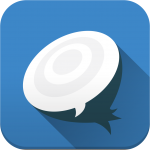 Bawang![/caption]
---