Going Places and Select for August iPad issue is up!
— posted on
 August 3, 2011 10:04 AM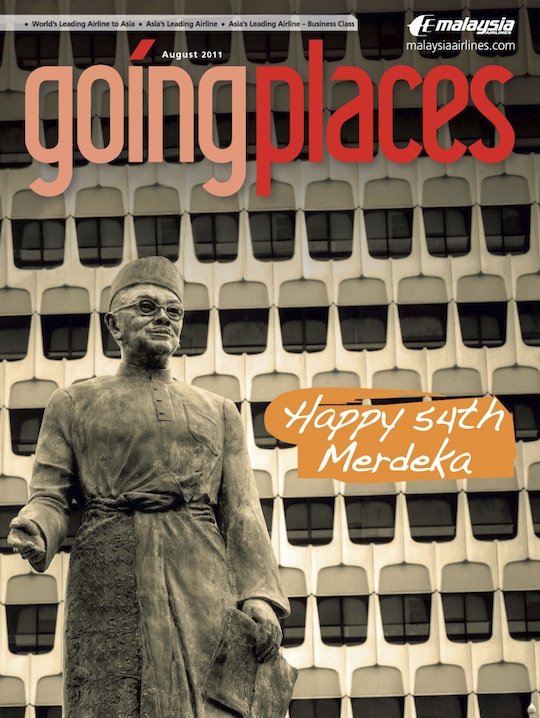 Yes, that is statue of Malaysia's first Prime Minister, Tunku Abdul Rahman Putra Al-Haj you see on the cover of the latest issue of Malaysia Airlines Going Places there. Why? It's the special issue for the independence (Merdeka) day/month and we will bring you a lot of meaningful and moving story on people of Malaysia and the country itself. The stories included:
Memoirs of Malaysia (stories from 7 expatriates on their adopted country-Malaysia)
Freedom Fixtures (what happened 10 years after Merdeka)
Goal! (Malaysia's top athletes gave their thoughts)
Young and Raring to go (on several of Malaysia up and coming wonderkids)
...and many more for sure!
Get the latest issue of Going Places and Select for FREE now from the iTunes/App Store.
Now some screenshots from the latest issue: [nggallery id=28]
---