Hello
— posted on
 June 26, 2010 1:15 PM
I would like to thank our boss for giving me an opportunity to do my internship at Terato Tech. I apologize for any mistakes eg: for being late. I have enjoyed my time here. I will miss the office joke and weekly lunch. Thank you for all the support, food and help you have provided me over the past 3 months. We shared a moment that will last till the end.
#1
,
#2
, and #3(electric shock).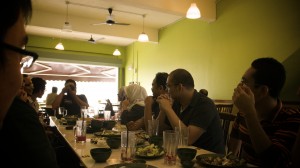 Web team, I have learned a great deal from you. Thank you very much Din, Halil and Fetty
(hafiz)
.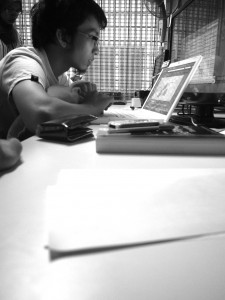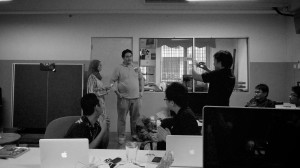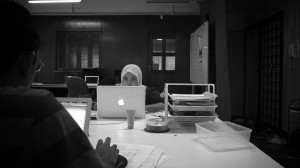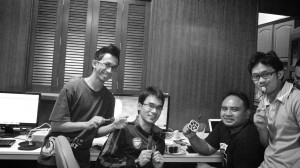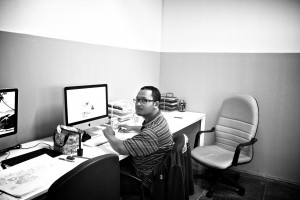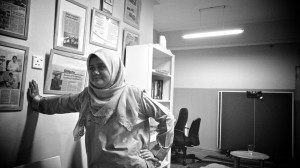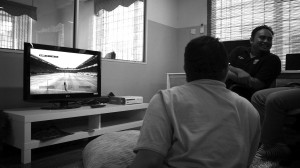 I hope we can stay in touch :)
Mr Reza:

You are awesome! boss.

Mr Razali:

Thank you for everything.

Mr Hazri:

Kambing bakar!!

Aizuddin:

Semoga berjaya dengan web app(rails & CI)

Salih:

OS X please.

Hafizul:

Tunggu kad kahwin hang ja :-) Project XXXX.

Amin:

Tolong jaga hafizul elok-elok.

Asyraf:

Asyraf loves Calvin.

Calvin:

I'm waiting for your game dude :)

Henzman:

Addin tak letih ke lompat hari-hari? Jaga telefon elok-elok.

Hijazi:

Hijazi needs a girl.

Mursyid:

Minta tolong carikan untuk Hijazi & Good luck on your iphone dev.

Zara:

Take care. Jangan tension sangat.

Helmi:

Tolong jaga kak Zara. =P Jangan marah ya, cepat tua. Ada ada aja

Maisarah:

Jangan emotional selalu Kak Mai. Call liebling selalu. :p

Fetty

Baca buku CSS malam-malam. :p fetty loves pink

Halil:

Dota < Blackberry ok bro? haha.

Hafiz:

Jangan degil Pisyek. Dengar cakap Din. haha. Good luck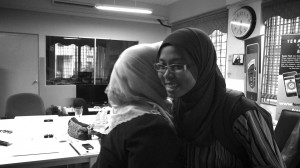 Bye. Dayana & Ajmal
---