Hello Urekaweekend!
— posted on
 October 21, 2010 10:17 AM
Terato tech as an organization would always love to give our best support for any kind of technology/creative/social enterprise event organize by cool people such as the one at the Urekaweekend. For that we've agree to participate as one of the sponsor for the 6th edition. We really think a lot of sweet and cool people will participate in this as previously it has receive a lot of fruitful responses from around the globe.
Urekaweekends are intensive programmes designed to help people make "first steps" in building cool projects, social enterprises, and new lines of business by bringing together people from design, business, and programming backgrounds. Over the weekend, interdisciplinary teams including students and professionals work together on concepts and hash your ideas out into working prototypes.
The programme is the idea environment for people to take the crucial first steps in building their enterprise by starting with quickly building a product (or service) and planning it its future growth in an action-oriented atmosphere.
Sounds fun? Wait till you see the event poster: [caption id="attachment_1383" align="alignnone" width="500" caption="Click the image to know more."]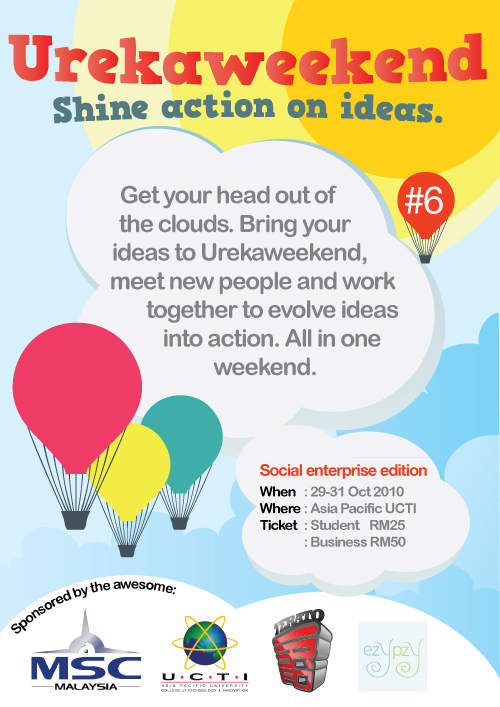 [/caption]
WE WANT YOU (AWESOME PEOPLE) TO BE THERE!
---