iHappy
— posted on
 February 19, 2010 5:53 PM
It's Friday and we're having a grand lunch at San Francisco Pizza.
[caption id="attachment_142" align="aligncenter" width="400" caption="Happy enough?"]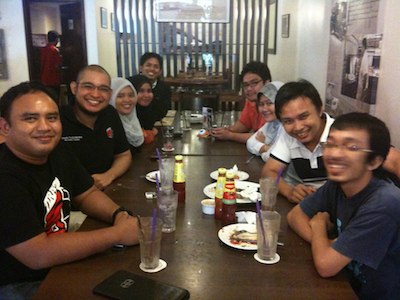 [/caption]
While some of us had steaks, others preferred pasta. As for the guys it will always be something simple, sweet and that translated to normal English means ice blended drinks on hot Friday afternoons!
Happy faces are everywhere. Working in a fun and friendly environment helps us maintain the productivity and creative level required in this field.
After all, our objectives are still to bring fun and happiness in other people's lives through our products, regardless of  status, creed and background. The world is always  a better place when you have smiles all around you.
---