Introduction to AIYO, an event on 31st of MAY
— posted on
 May 22, 2013 12:02 PM
[caption id="attachment_3730" align="alignnone" width="514"]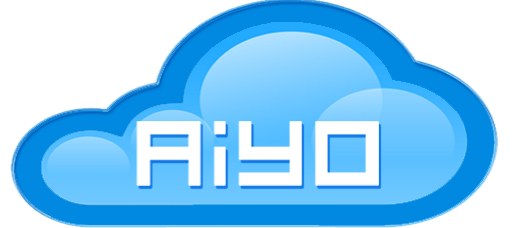 Well, AIYO is on the cloud![/caption]
I know this is some kind of short notice but part of the team here love to do surprising, unintentional, out of the blue stuff so here it is.
Maybe some of you already received the email invitation but nonetheless let me just put that into the body text:
Terato Tech, Malaysia's most progressive mobile app developer would like to invite you to our introduction of AIYO where digital publishing is made easy, fast and affordable (and maybe even FREE!) AIYO is another innovation from Terato to help you grow your businesses. With AIYO, selling books, comics, magazines, journals, catalogs or any other kinds of marketing collaterals can be done almost instantly.* [caption id="" align="alignnone" width="479"]
Mid Valley at night. But we'll be doing it in the morning.[/caption] Learn how to achieve all of this with AIYO with a brief introduction from Terato's founder, Reza Razali. You can also learn from other publishers how AIYO has helped their publications better. By using AIYO, 'Majalah JOM!' now receives new subscribers from all over the world on a daily basis, while the Perbadanan Putrajaya has managed to increase its outreach to members of its local communities with AIYO. For more stories such as this, as well as how AIYO can directly benefit you, be there at the event or be square!
WHO should attend: Books, magazines, comics or any printed publishers, writers, business owners, NGOs or any other cool cats who are interested in publishing their work in a highly-competitive mobile industry.
Try this publishing engine FREE for six month (worth RM1500) and start earning money from your publications. Website
http://aiyom.ag
So, if you're interested and we really are hoping so, please click the link below and GET YOUR FREE TICKETS now.
UPDATES: AIYO at SACC Mall, Shah Alam with Majalah Jom
[caption id="attachment_3743" align="alignnone" width="540"]
Majalah Jom! On Newsstand. Cool huh?[/caption]
We would also be part of an event at SACC Mall Shah Alam, this coming Sunday (2nd June)!
Majalah Jom or Deen Prints, one of the latest and coolest publisher that uses AIYO as their publishing platform will officially launch their iPad/Newsstand version of the magazine on that day during Pesta Buku Selangor.
The event starts at 12PM.
Again, See you there!
---