Join us at GameDevThon 2013
— posted on
 November 27, 2013 10:46 AM
[caption id="attachment_4135" align="alignnone" width="540"]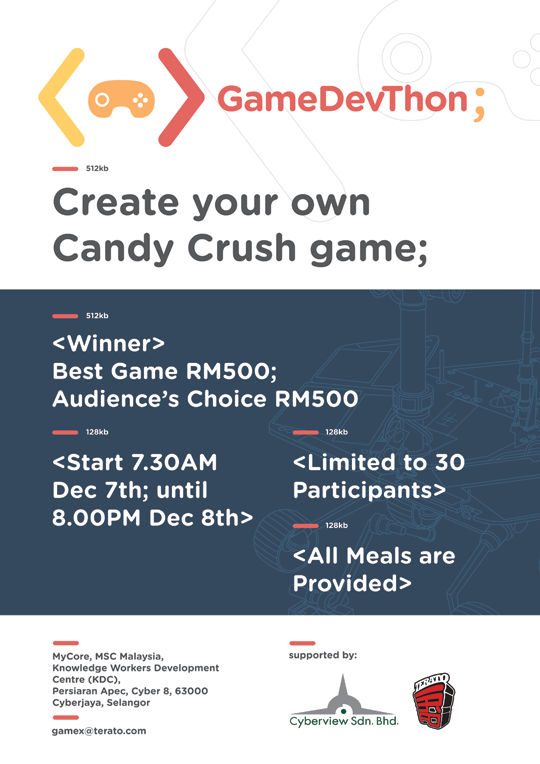 7th till 8th December 2013[/caption] Terato games in association with Cyberview Mycore would like to call upon all game developers out there to join us in the journey to developer your first ever 'Candy Crush' kind of game. An 18 hours non-stop hackathon,
the event is FREE but limited to 30 participants (individual or up to 3 people per-team. whichever reached first)
and wil be held in
MyCore, Cyberjaya on the 7th and 8th December 2013 (10 more days to apply)!
Click here for the map to the MyCore building.
Grab your seat now, apply to
gamex[a]terato.com
More info and media release (Bahasa Melayu) of the event can be found
here.
Coverage on Amanz: 
http://amanz.my/2013/11/gamedevthon-terato/
Coverage on TheSkop: 
http://theskop.com/?p=5966
---