Maybank Malaysia Open 2013 App (game) is finally here!
— posted on
 December 6, 2012 11:19 AM
[caption id="attachment_3416" align="alignnone" width="480"]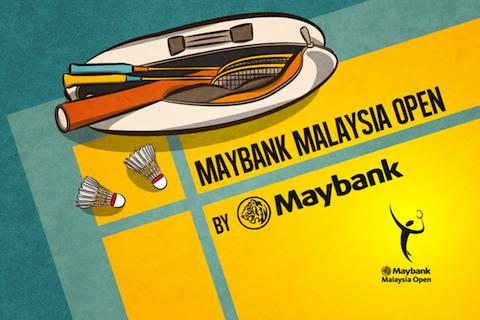 Play your badminton now![/caption]
Now, you will have the chance (fair and square) to beat Lee Chong Wei in that sacred badminton court of his!
Introducing
Maybank Malaysia Open (badminton) app
! Co-developed with Terato Games, the game will test your mind and finger(s) to the limit. [caption id="attachment_3417" align="alignnone" width="540"]
Main menu[/caption] The controls might feel a little 'what the hell?' but when you're finally into it, you might find it is hard to stop. In the current gameplay (tournament and Quick Play), you
will need to beat 7 Malaysian best players
, starting with Soong Joo Ven before you can play around with the king of 'em all,
Lee Chong Wei.
[caption id="attachment_3418" align="alignnone" width="540"]
List of players to beat![/caption] Other than that, the game offers news features about
BAM, Maybank
, badminton world and the tournament itself (coming to our shores in January), Leaderboard for the game and Players profile. It's already available on the Google Play since yesterday and it will be available on the Apple App Store soon. [caption id="attachment_3419" align="alignnone" width="540"]
Love the court![/caption] Anyway, here is the link to Google Play:
Maybank Malaysia Open 2013
For iOS phone:
Maybank Malaysia Open 2013 iOS
Maybank
as the producer of the game/app, will make some sweet announcement regarding the game in coming weeks. So stay tuned, warm-up your fingers and keep playing! [caption id="attachment_3420" align="alignnone" width="540"]
Some extras![/caption]
 Download now:

---