Moscone Centre re-visit and WWDC Asia Conference
— posted on
 June 7, 2010 1:32 PM
This evening we strolled down to Moscone West and along the way make some new friends. One of them have been developing for Mac Platform ever since I was born(an I'm certainly still young and funky!). So a veteran in mac programming, it's his 14th times (if I'm not mistaken) going to WWDC. His name is Dennis Stanton. He's quite cute. Well you could and should recognized fellow WWDC attendees because apparently
they
're wearing the WWDC10 sweatshirt & many of them has started wearing it shortly after receiving it.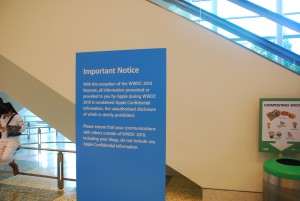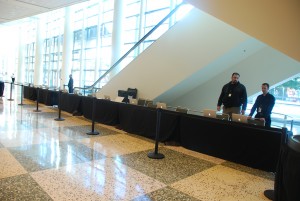 And yes, we did attended the Apple Developer Asian Meeting at 6.00pm.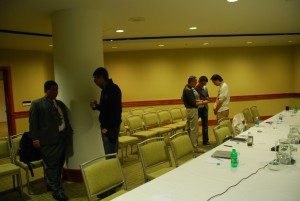 WWDC Asian Developer meeting.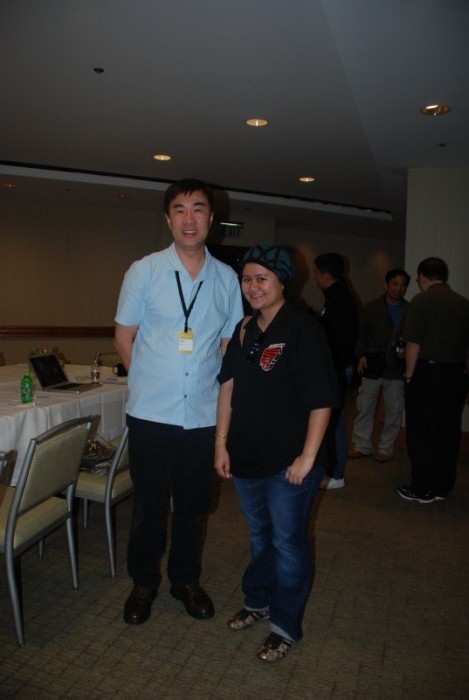 On the way back ,  we saw people waiting outside Apple Store. Maybe people can't wait for the most anticipated mobile phone-iPhone 4G?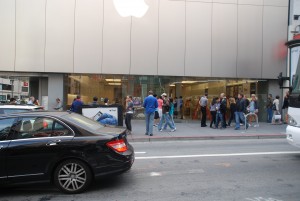 Well after half and hour waiting outside Apple Store, they still did not give any hints on the new iPhone but instead putting up iPad advertisement bunting. (I WANT MY IPHONE4G!) :( So I guess we have to wait for tomorrow. :D
---