Potential Intern and technician, your time is NOW!
— posted on
 May 29, 2014 11:29 AM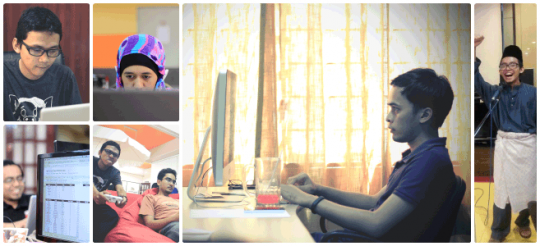 Happy Thursday and it's nearly the end of May. Time really flies and now we are looking to add up more people to our already awesome team. Love awesome. So cool. Anyway,
we're looking for students (actually we would like to offer 2 slots)
for our internship program in September. So if you're studying some stuff on software programming/engineering, we're looking for you! We are also would like to have one technician on board with us. He/she will be responsible for deployment of our softwares/system and stuff. Details:
May 2014: Internship program (JULY OR SEPTEMBER INTAKE)
If you would like to apply as a developer or programmer, it's best if you have at least one (greatestness would be 3!) knowledge and skills on:
Android development (familiar with JAVA or Android SDK)
iOS development (great with Objective C or C Sharp or Object Oriented Programming/OOP)
Web development (would like to see someone with good understanding on PHP with skills on Laravel and Codeigniter framework. Plus point for HTML5!)
Familiar with Eclipse or XCode
If you're great with UNITY, our game team would like to have you on board
May 2014: IT Technician (Networking)
Looking for anyone with:
Computer science/Information technology/Engineering in Networking certification
Good to have:
Familiar and good with hardware and software support
Knowledge in 

network/server setup and troubleshooting. Build, configuration and installation of PC, printers, routers and related peripherals. 

Good verbal and written communications skills
Fresh graduate are encouraged to apply!
Click for More details.
Send us your
RESUME WITH COVER LETTER, RESULT TRANSCRIPTS AND PORTFOLIO
to support(a)teratotech.com Do share this around!
---