Rezawesome on tonight Astro Awani Meja Bulat!
— posted on
 November 5, 2010 4:33 PM
[caption id="attachment_1419" align="alignnone" width="540" caption="The orange guy says "I could tingle your throat with my finger laser beam. But not now. Not YET!""]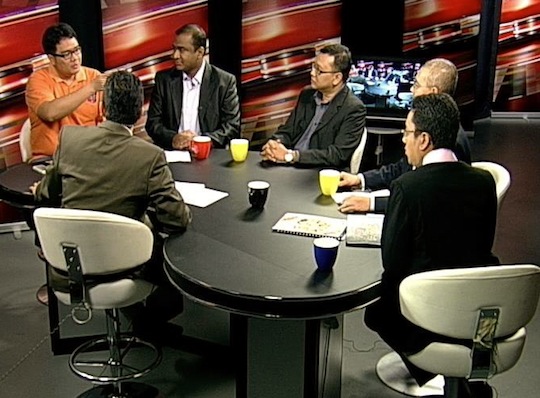 [/caption]
Date: 5th November 2010
Time: 8.15 pm
Channel: Astro Awani (CH 501)
Show: Meja Bulat
The font is so big it could make you scared to miss it (and I hope you get what I meant). Anyway, don't forget to tune into your favorite news channel (yes please, 501 on your Astro decoder) to catch our managing director and some other serious citizens in a heated debate about technology industry, love and forgiveness. (The image taken from
Astro Awani Facebook Pages.
)
---