Soccer Bot Challenge On the News
— posted on
 August 6, 2014 10:43 AM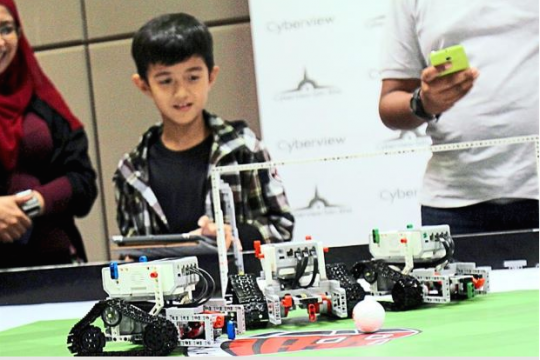 Dear all, how's your raya holiday? Even though our team at Terato been in raya mood for the past week, we still noticed several news head up involving our products and campaigns including the Cyberjaya SoccerBot Challenge to be held September in partnership with CyberView. In fact The Star had run two stories on the tournament,
one before the Syawal holiday
and
another one yesterday
. Thanks to Lee Kah Leng and Christopher Khoo for the great articles.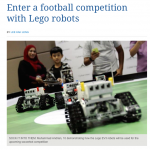 Don't forget to register your participation for the Robot tournament in our
details page.
There's some news on Silent Mode's product Slurp too and you all can see that on their
media page
. It will be updated soon!
Or just come over and have fun with us during the event, there's exhibition and bazaar waiting for you and the entrance is FREE! Do RSVP us:
---