Something is not right!
— posted on
 September 30, 2010 12:41 PM
[caption id="attachment_1262" align="alignnone" width="500" caption="The guy in a black shirt with something red on his chest is far too macho than the two DV camera."]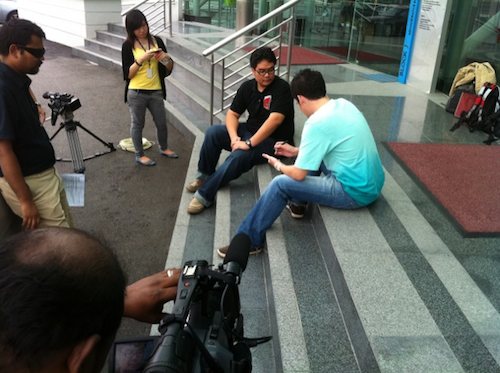 [/caption] For the rest of the story, you have to wait for another week or maybe weeks. You guys are so sweet.
---