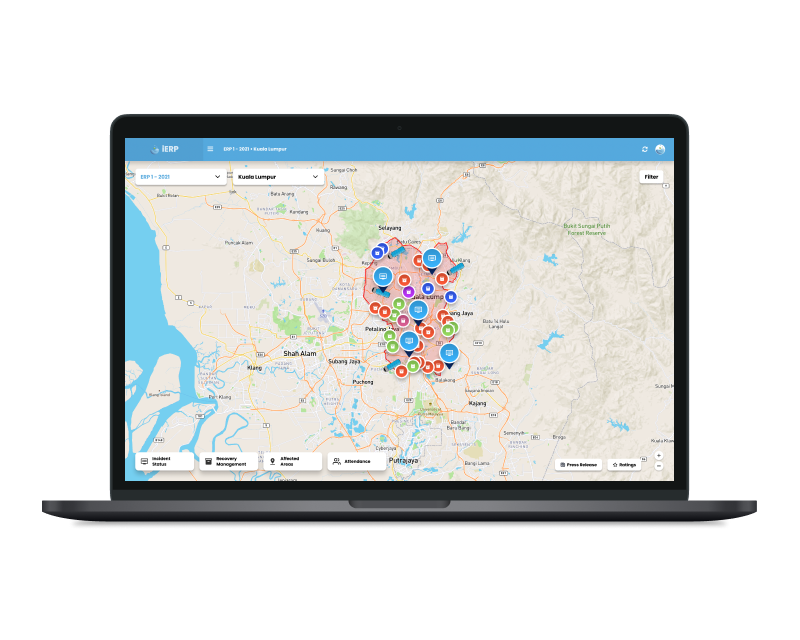 Henti Tugas (iERP)
This website is built to help people in Selangor, Kuala Lumpur and Putrajaya to get the latest news and updates regarding water disruption incidents.
---
Hentitugas is a consumer information website managed by Pengurusan Air Selangor Sdn Bhd to provide information for water supply disruption in Selangor, Kuala Lumpur and Putrajaya. Hentitugas provides an interactive map to search the location of water disruption.
The website allows users to get the latest information on water supply disruptions through the "Water Supply and Service Updates" menu. The menu will provide information on areas affected by unscheduled water supply disruptions as well as scheduled water supply disruptions for repair works or other related activities.